Sad news from Sweden
15.5.2020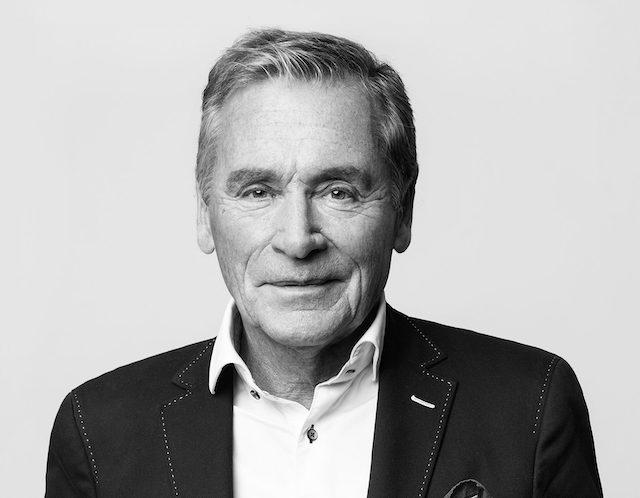 It is with tremendous sadness and an ungraspable sense of loss that we announce that Jan Björnum, Chairman of the Board of Trade Partners Sweden, has passed away after a short period of illness. Our thoughts go to his wife Helena Björnum, his children and grandchildren with gratitude for the time we got together and his great life's work for agents and distributors in Sweden and internationally.

It was in 1978 that Jan Björnum first became a member of the Association of Trade Partners Sweden, then called The Swedish Association of Agents. He had taken over as a reseller of Birkenstock sandals and during the twenty years that the shoe brand was sold by Jan, the brand was established as a household name and a beloved slipper throughout Sweden. In 1982, Jan was appointed board member of the association and in 1988 Vice Chairman. Since 1998 he has been Chairman of the board. With his entrepreneurial manner and openness, Jan was a very popular Chairman and an appreciated sounding board for many of the member companies. Among his many deeds, the establishment of Stockholm Shoe House together with CEO Helena Waker can be mentioned in particular and the shoe industry always had a special place in Jan's heart, even though he in his fair manner always had the same amount of time and passion for all companies and industries within the association. This project required courage to go against the traditional type of business for a member's association by establishing a showroom business, but for him the decision was never difficult as it was so specifically requested by the member companies in the shoe industry.

Jan had a large network of contacts and as a man of the world he could easily converse with people from different backgrounds and of different nationalities. He made no difference between leaders of large corporations, royalty, entrepreneurs or members of Trade Partners Sweden's team and had just as much time for everyone. He never lost his curiosity about other people, never said no to a new idea and always took the time to make sure he understood the motivation for a proposal and the opposing party's view.

Us who had the great privilege of attending Christmas dinners with Jan enjoyed his carefully composed rhymes and lyrics, where he with a great dose of humor and thoughtfulness made sure that each person was named for their virtues over the past year. He gladly invited guests to his and Helena's own home and they were never anything less than the perfect host couple who generously offered their warmth.

When it became clear to us that this disease was not going to be overcome, it was a great shock to all of us who remember the outdoor-loving exerciser that took winter baths and loved life in nature. But as in other matters of life, Jan took the time to share his life advice which he himself lived by all the way to the end. Let go of injustices and have a positive attitude towards life.

Due to the current circumstances with the Covid-19 virus, the funeral will be held in the circle of the nearest. Trade Partners Sweden will organize a memorial further on.


Jan, you are greatly missed.

Helena, Vanessa, Glenn, Anna-Karin, Janike, Jessica, Katarina, Gunilla, Sofia, Lisa, Naslin, Amanda and Nick and the Board of Directors consisting of Anna, Anneli, Camilla, Haidi, Janne, Peter, Sophie, Erik, and Kim.